Here is the Special post to feature Dawn's #JournalChat Choice each month referencing the journaling resource for the next First Sunday Session of #JournalChat Live.
Our previous #JournalChat Choice for April 6th #JournalChat Live Sunday Session:
Journal Yourself Back to Life with These 5 Questions
by Kristen Hedges
Topic: Your Journaling: Permission Granted! (Dream and Live)
This month's #JournalChat Favorites:
The "One Thing" About Journaling
by Nathan Ohren
12 Reasons to Keep a Journal
by Stacia Pierce
Now for
Dawn's #JournalChat Choice
for the month of
May, 2014
:
Collecting Joy by Janet Nestor
Emotions are at the heart of life experience and one of those emotions can be JOY. I love the high vibration and spontaneous feel of joy. It's even better when we can capture those moments of joy in our journals.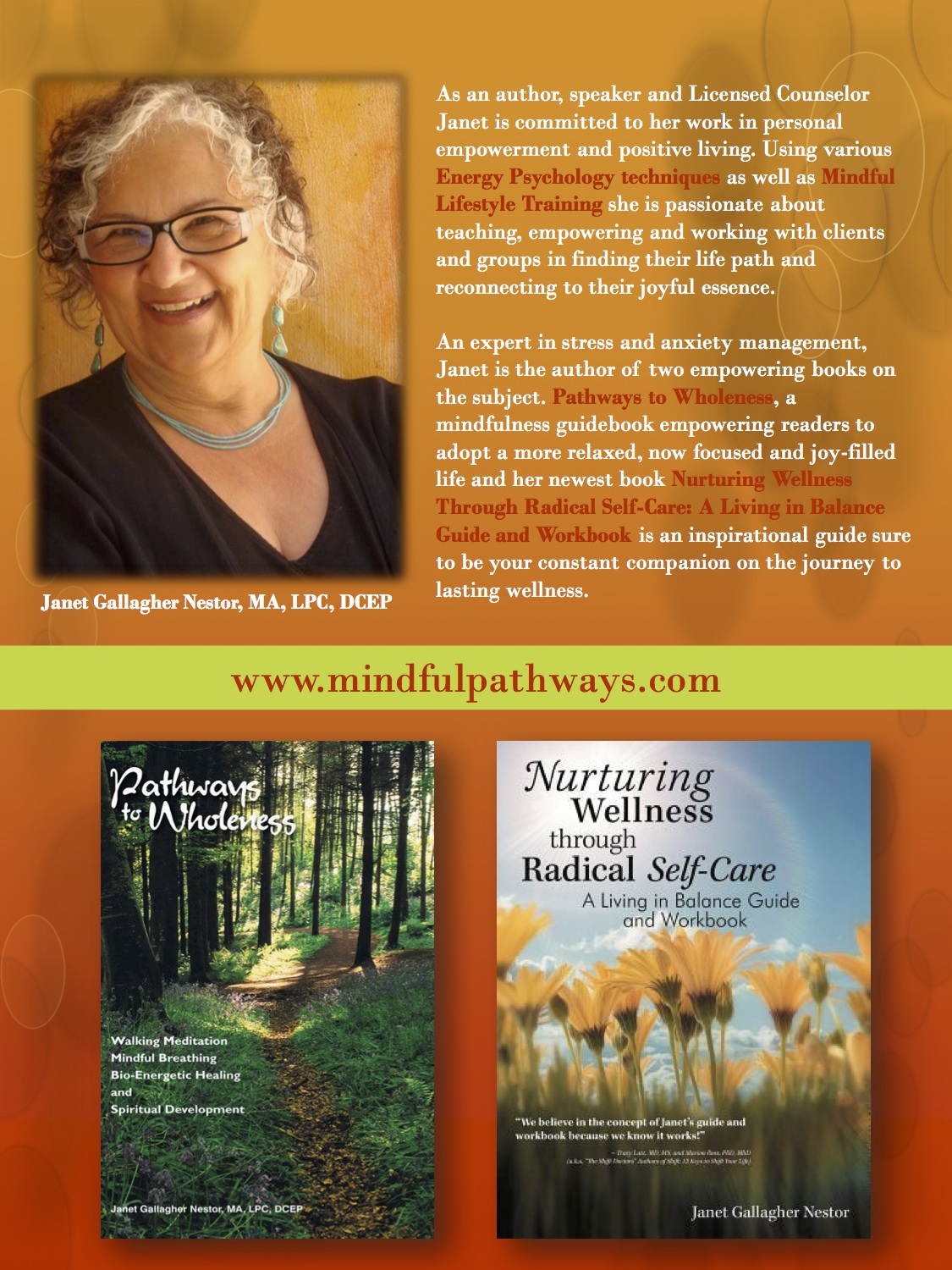 Janet shares her introduction to the Joy Journal and how she experienced a more dramatic awareness of joy in her day to day life as a result of recording those joy moments. She shares several of them in vivid detail, which can inspire us to record a few of our own!
Initiating JOY in our lives can happen when we look for more moments of JOY and appreciate them in full detail so we can go back and re-live them again.
Collecting Joy
will be our journaling resource for our next Sunday Session on May 4, 2014, at 4 EST/1 PST, with
Janet Nestor
as our special guest!
Our topic will be
Your Journaling: The Joy Journey
.
Use #JournalChat in your tweet to join the conversation on Twitter.
Here is
Janet Nestor's BIO
:
Janet Nestor is an author, speaker, and a holistically minded licensed professional counselor with a diplomat in energy psychology. She specializes in working with individual and groups, teaching and empowering participants to find their life path and their joy. She is considered an expert in stress and anxiety management and has written two books on the subject. Her first book, Pathways to Wholeness, is a mindfulness guidebook empowering readers to adopt a more relaxed, now focused and joy-filled life. Nurturing Wellness Through Radical Self-Care: A Living in Balance Guide and Workbook is due out in 2012. Like Jon Kabat-Zinn's books on mindfulness-based stress reduction, this inspirational guide will be your constant companion on the journey to lasting wellness. Connect with Janet at
www.mindfulpathways.com
.